Griffon Prep
Offering LSAT, GMAT, and GRE classes in the Washington, DC area. 866-577-2673
LSAT Course -- $1350

Course Features at a Glance:

| | |
| --- | --- |
| Comprehensive in-class instruction | 66.5 hours |
| Five full-length practice tests | 20 hours |
| Weekly Extra-help Sessions | 30 hours |
| Total Course Time | 116.5 hours |
I would recommend the class to anyone looking to thoroughly prepare for the LSAT.

-- Ryan M.
Twelve 3 1/2 hour lectures cover everything you need to know about the LSAT. Two 8 hour workshops guide you through the necessary strategies for completing the LSAT questions within the alloted time.
Each full-length practice test is an actual, recent LSAT administered in 2005 or 2006. Each test is administered with a fifth section to simulate the five section test you will take during the actual LSAT.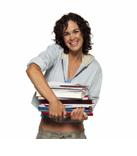 Learn more about:


Our Curriculum
More than just simple guessing strategies and tricks. Our curriculum is designed to get you the meaningful score increase that can only be achieved through solid understanding and skill building.

Reading Comprehension

Learn the secrets of active reading to help both your speed and your comprehension.

Logical Reasoning

Master the fundamental rules of argumentation and formal logic to help you answer questions easily.

Logic Games

Learn how to draw effective diagrams that will help you answer questions faster than you ever imagined possible.
Each class session is supplemented by a homework assignment comprised of actual LSAT questions, timed practice sections, and sets of skill-developing drills.

Want to know more? Take a look at our Comprehensive Course Syllabus
Course Materials
The comprehensive course contains almost 1000 pages of material, including practice questions, drills, and explanations.
Practice Questions

Every lesson is accompanied by a set of practice questions grouped by category. Each of these practice questions is accompanied by a socratic explanation.

Socratic Explanations

Our explanations don't just explain the reasoning behind the correct answer, they also guide you through the thought process to getting there through a series of socratic questions.

Skill-Building Drills

A series of drills breaks the LSAT questions into pieces, allowing you to focus on one piece at a time and improve your speed.

Timed Sections

Weekly full sections give you a chance to apply the skills you've learned while working under the pressure of time.
All practice questions and timed sections are from real, formerly administered LSAT tests. The LSAT material is presented in two handsome and easy-to-manipulate binders, which allow you to withdraw practice questions easily for brief study sessions on the metro or at work. The price of the material is included in the price of the course.

Want to know more? View a sample of our LSAT material
Our Instructors
Each of our instructors is required to have achieved a score in the 99th percentile of the LSAT. The scores of our current instructors range from 175-180. Of course, our instructors are not just masterful at the LSAT, they are also masterful at passing that information on to others. And they do so in a way that will keep you awake and engaged.

Find out more about the person teaching your class by visiting our Upcoming Schedules page and clicking on the instructor's name.
Course Location: 1443 K Street

Our classroom is located at 1443 K Street NW. The office is conveniently located near many metro stops. The closest metro stops are McPherson Square on the orange and blue lines, Farragut North on the red line, and Gallery Place on the green and yellow lines. We are located across from McPherson Park next to the PotBelly Sandwich shop.

--From the McPherson Square metro stop: Take the Vermont and I Street exit. Walk North on Vermont Street. Cross K Street. Griffon Prep is located just to the right of the PotBelly Sandwich shop.

--From the Farragut North metro stop: Take the Connecticut and K Street exit. Head East on K Street (toward 17th Street). Walk two blocks, crossing 15th Street. Griffon Prep is located just after the Potbelly Sandwich shop.

--From the Gallery Place metro stop: Take the 9th and G Street exit. Head North on 9th Street about 3 and a half blocks. Take a left of K Street (make sure it is K Street and not New York Avenue). Walk about 6 and half blocks down K Street to Griffon Prep.

When you first enter Griffon Prep, the doors will open to a stairwell. Our office is located at the bottom of the stairs.


Extra-Help Sessions
Every Friday evening free extra-help sessions are held at our K street classroom location. Students can bring questions to ask the attending instructor and use this time for structured studying. The attending instructor usually takes turns sitting with each student and either answering homework questions or working on a specific problem area.
Class Schedules
Class schedules for the LSAT usually begin about 2 months before the exam, allowing ample time for studying and practice. Each schedule includes 15 three-and-a-half hour lecture classes, five practice exams, three exam-review sessions, and one wrap-up session, which is a general review of concepts immediately before the real LSAT exam. All schedules begin with a real LSAT test, which the instructor will use to assess your strengths and weaknesses. Four other real, recently administered LSAT practice tests will be administered during the course. Each test will be from the 2009-2012 administration year, and will have an added fifth section from another real LSAT in order to simulate the real test-taking experience.

Want to know more? View our Upcoming Schedules